Have you ever found someone who just speaks to you? They speak your language and understand what you want in your own life?? Yea, I think we all kind of have that 'go to' person, even if they're not directly related, like a writer, celebrity, poet, or preacher.
For me however, one person whom I owe a lot to, including, my Etsy shop and my booth at Lula'Bs...well at least the courage to get those things started, is Michelle Ward, the "When I Grow Up Coach". I think what gravitated me to her was her unconsciously enthusiastic perspective of getting a creative business going, not to mention her colorful outlook on the whole process. She makes the world look so easy!!
Recently, Michelle Ward and Jessica Swift, co-wrote and published a book entitled "The Declaration of You", which I'm happy to say, I was part of their workshop with the same name a couple of years ago. I learned lots and loved meeting people on the same path as myself. The book, however gives you the tools you need through exercises and prompts to (in her words) kick you in the pants to uncover what it is you are meant to do. And if any family members of mine read this, it would make an excellent gift *(just thought I'd throw that in).
Now for those of you following this tour and reading my blog for the first time, I will tell you that while I don't have my own "creative business", as in it's not my primary source of income and I still have a 9-5 job, it doesn't mean what I do doesn't mean VERY much to me and I can't picture my life with out this little creative side.In fact, I'm very proud of what I have accomplished and CAN accomplish around everything else going on in my busy life. And in case you're wondering what that consists of, my side business is refurbishing and restyling furniture. Oh and I sell lots of vintage thrifty finds as well (LOVE IT).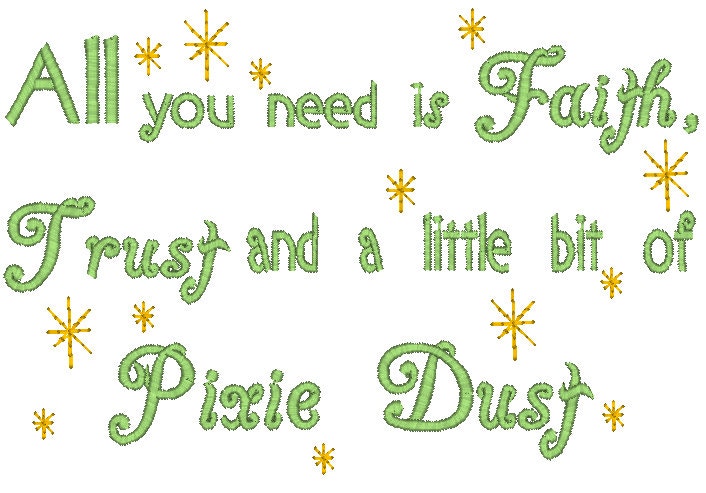 via Etsy
The way this bloglovin' tour works is each week is dedicated to a different topic in the book. I chose to write on the topic of "TRUST" because I find that, that's what I have to do a lot of. It's so easy to second guess yourself in this world already, so in order to sell myself, I have to trust in myself!
As I've said before, this creative side of my life is not only my passion or hobby, it's my outlet and it's my extra income. In fact, right now, it's paying for my daughters college!! So while I get different things out of it, who's to say it's what people want? Especially when they can get online or go to an Artisan fair to get something similar? That's where TRUST comes in. I have to trust in my uniquity! I have to believe that what I'm making, creating, selling is exactly what someone wants. .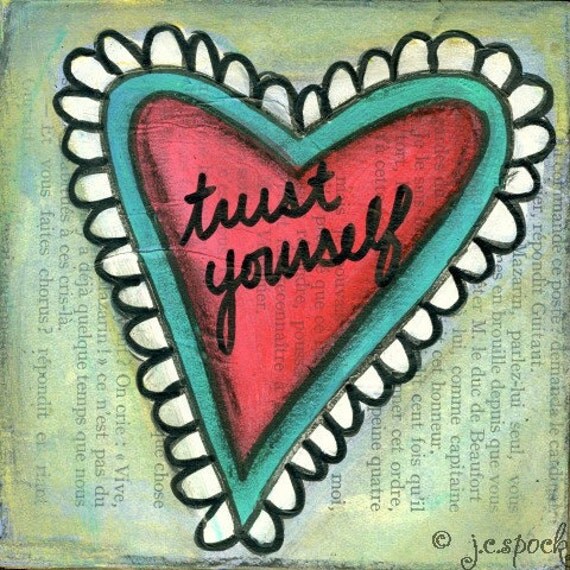 via Etsy
Today, you can visit many furniture refurbishers, most of whom I idolize and most of whom do crazy beautiful redo's!! And yes, there are times when I see furniture someone painted and think "DANG that's so much better than mine" but the truth of the matter is, it's not mine. I know what makes me different, whether it's my prices, my pieces, my color choice, my custom jobs, or my ability to take what you see in your head and bring it to life. I trust that I can do that for you. I trust in the fact that there is someone in this big world that wants EXACTLY what I've created. So when something sits in my booth for a few months, it's only because it's waiting for the right person to take it home.
If there's one thing that I've learned from Michelle, it's to trust that I'm doing exactly what I should be doing. So while I can't say that I have a thriving creative business, I still have a creative business. One that I believe in and trust wholeheartedly.
I appreciate the opportunity to talk on this subject and lead the week on this topic. Please come back and visit and see some of the furniture redo's I've done and have in store.
Thanks and have a GREAT DAY!
Rita