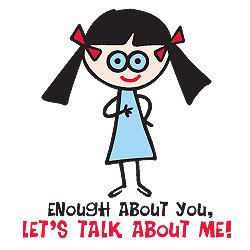 Sorry Guys!!!! I deleted my post and it is NO WHERE to be found. Comments are saved thank goodness but I can't find the freak'n post anywhere!!~ UGH Computer Illiteracy sucks!
EASY RULES ARE:
Answer the questions below (find your category: Friend/ Family). Enter by copying and pasting your questions and answers in a comment. As long as you answer one question, you're entered.
Winner will be announced on Friday as well as answers to these questions and your surprise gift will be revealed!!
QUESTIONS:
For friends:
1. What are my daughters' names?
2. How many pets do we own?
3. If I'm not at home, you can find me ______? Fill in the blank!
4. Where is my booth?
5. Name my style of painting? (this is not specific but where would you categorize me)
6. How old did I just turn?
Bonus for an extra chance to win:
If you could paint anything with me, what would it be and how would we paint it?
***********************************************************
For family:
1. What is my favorite kind of paint?
2. Where do I work?
3. What is my Saturday routine?
4. Who named my blog and how was the name derived?
5. Where is my favorite place to purchase knobs for my furniture?
6. How old was I when I got married? (haha)
Bonus for an extra chance to win:
What is one of my first "creative" projects you ever had the privilege to see or experience from me :)

Thank you again for playing along and I'll post the winner on Friday!!
Now be a dear and enter ok?!?! Good Luck


Rita